If you remember my last post, you will know I am MISSING the water. Especially the beach. Growing up about 5 minutes away from the beach I definitely took that for granted.
We happened to find a man made beach out in the middle of nowhere in Roseville, CA.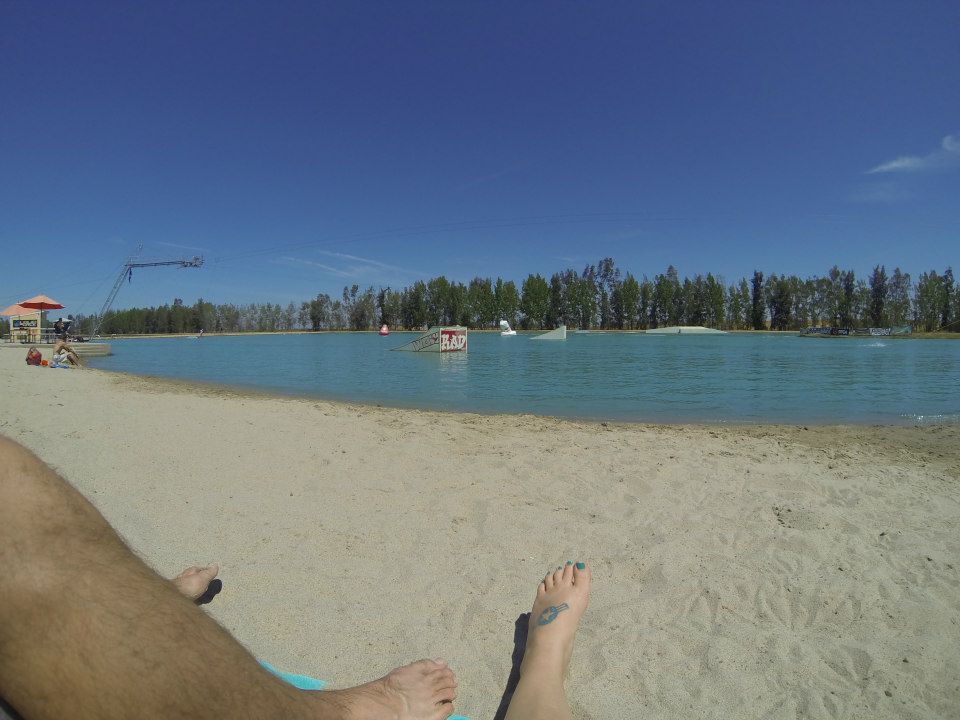 Wake Island
is a wake boarding park, but you can sit on the sand for free.
I wouldn't exactly call it "swimming" water. As it kinda creeps me out.
It's this weird blue color and just full of catfish!
But for a free place to plop down on the sand- it's heaven for this east coast girl.